Ded omaka kekṫoṗawiŋġe waŋżi sampa hukuwaṗi, wihniṗi k'a woyuṫe kicaŋyaṗi, ticaġaṗi, wokicaŋye kaġaṗi k'a waṡpaŋyaṗi, ṡiceca icaḣwicayaṗi k'a uŋġe iyayaṗi hena wicaḣaṗi. Dena wooḳaġe nina taŋniŋ, uŋġe aṡkaṫada kaġaṗi k'a naḳuŋ ṫaḳu owas oḳitahedaŋ.
Here, for well over 1,000 years, people have fished, hunted, and harvested food; built houses, made tools, and prepared meals; raised families and buried those who passed on. Artifacts demonstrate great age, recent history, and everything in between.

How We Know
De mibeya pesṫo ayuwaṡṫeṗi ceḣsḳa maza uŋ kaġaṗi. Waṡicu wopetoŋ hena ahiṗi keciŋṗi okitahedaŋ kekṫoṗawiŋġe waŋżi sam oṗawiŋġe ṡaḣdoġaŋ sam wikcemna nuŋṗa k'a kekṫoṗawiŋġe waŋżi sam oṗawiŋġe ṡaḣdoġaŋ sam wikcemna ṡakṗe.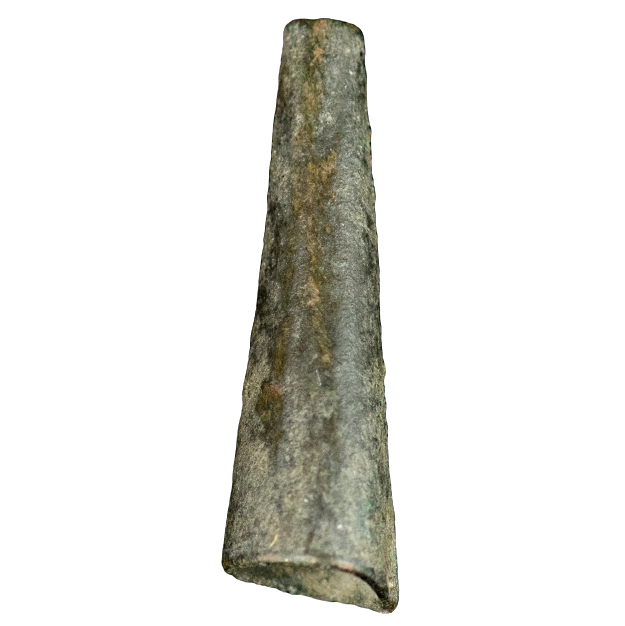 This decorative cone was crafted from tin that came from European traders, probably between 1820 and 1860.
De ceġa waniyeṫu kekṫoṗawiŋġe waŋżi ced heehan kaġaṗi. Ṫaḳu taŋniŋ kekṫoṗawiŋġe zapṫaŋ iyeyaṗi tka de aṫaya ehaŋna kaġaṗi. De caŋku apiyaṗi ecaŋ iyeyaṗi.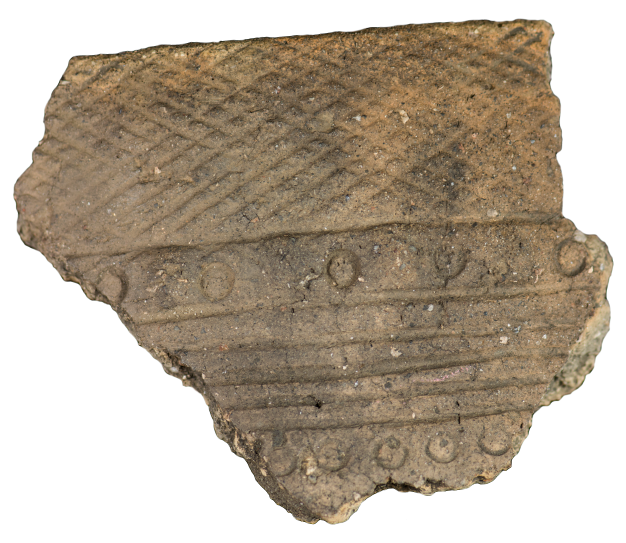 This pot was made at least 1,000 years ago. It is one of the oldest of the 5,000 artifacts recovered in preparation for reconstructing the highway.