Hekṫa waniyeṫu kekṫoṗawiŋġe waŋżi sam oṗawiŋġe ṡaḣdoġaŋ sam wikcemna ṫoṗa ced Major Seth Eastman de ḳaġe. Dakota Village heca. Waŋna nayażiŋ ed iża iyecaca nicece: caŋ kasoṫaṗi k'a caŋha ti kaġaṗi, ṡiceca ṡkaṫaṗi k'a wauŋsṗeic'iciyaṗi, taŋḳaṗi ḣtaŋiṗi k'a titokaŋ uŋṗi. De kaġe ecaŋ wahecayedaŋ de Ṡakpe's Village e e. Maka wowaṗi k'a eced owaṗi aḳan heced owaṗi.
In the 1840s, Major Seth Eastman painted this nearby Dakota village. Life where you're standing was probably similar: land cleared for bark houses, children playing and learning, adults working and visiting. About the same time as this painting, this area was called Chief Shakopee's (or Six's or Sakpe's) Village in maps and reports.

How We Know
Archaeologists caṗa huhu oṫa iyeyaṗi. De cehuṗa waŋżi e e. Oyaṫe kiŋ caṗa waniyeṫu kiŋhaŋ ihniṗi keciŋṗi tka caṗa huhu oṫa iyeyaṗi naka oyaṫe kiŋ ded omaka aṫaya ded tiṗi keciŋṗi.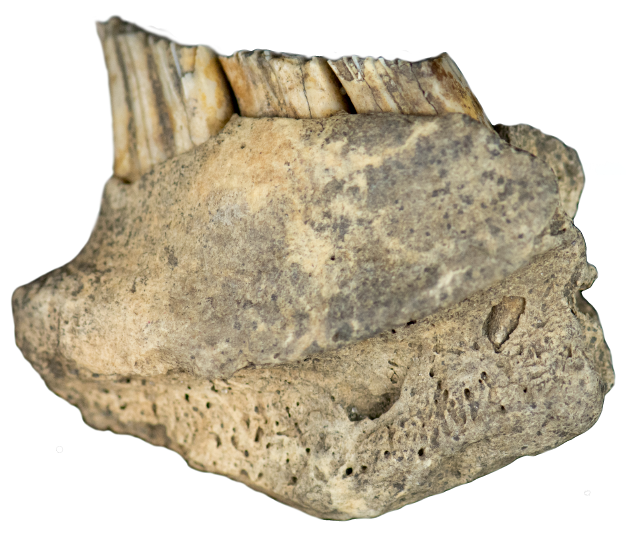 Archaeologists found many beaver bones like this jaw. Because people traditionally hunt beaver in winter, this find suggests that families lived here all year.
De wiḳicaŋye oyaṫe kaġaṗi k'a uŋṗi. Pesṫo kiŋ he uŋ maka yubduṗi keciŋṗi. Kaiṡ taha ipak'oġe yaṗi.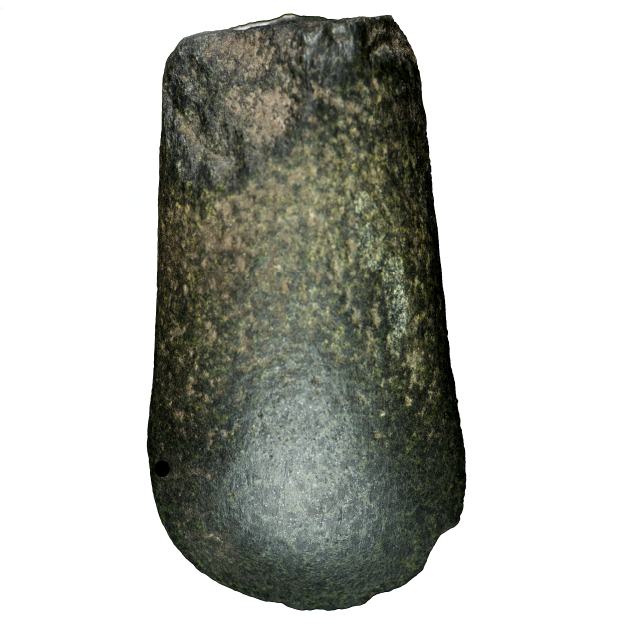 People made this sharp-edged tool. They may have used it to till the land or to prepare animal hides.