Oyaṫe kiŋ ded tiṗi hena iṡnanaṗi ṡni. Oyaṫe toktokca woyuha k'a iaṗi k'a wowicada kicic'uṗi. Mni Sota makosmaḳa ohna sampa yaṗi. Dehan ṫaḳu iyeyaṗi hena heṫaŋhaŋ kiŋ taiŋ.
The people who lived at this site were not alone. Networks of indigenous nations shared goods, languages, and beliefs as they traveled along the Minnesota River valley and far beyond. Objects found here demonstrate those interconnections and eras.

How We Know
De wanhi ḳiŋ iŋyaŋ iaṫayedaŋ Knife
River eṫaŋhaŋ.
1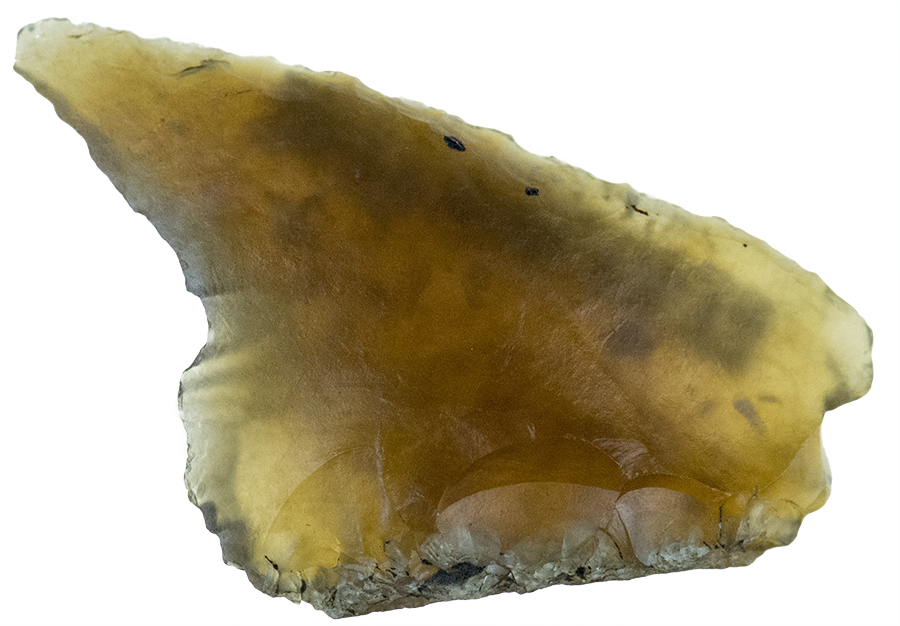 Archaeologists discovered Knife River Flint at this site, but it comes out of the ground only 500 miles away. How did it get here? Trade and travel.
Iŋyaŋ ṡa ḳiŋ oyaṫe oṫa wakaŋdaṗi. Pipestone, Minnesota hed eceyeda iyeyaṗi ce e.
2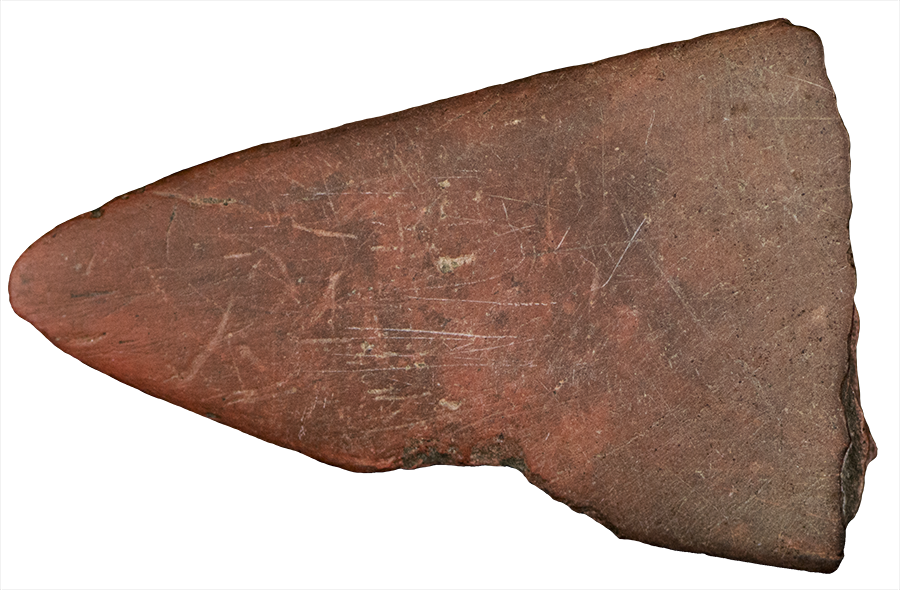 Pipestone is sacred to many nations. It comes primarily from a quarry in what is now southwestern Minnesota.